Iran Express
Booking Dates
05/05/2021 through 10/27/2021
Travel Dates
05/05/2021 through 11/07/2021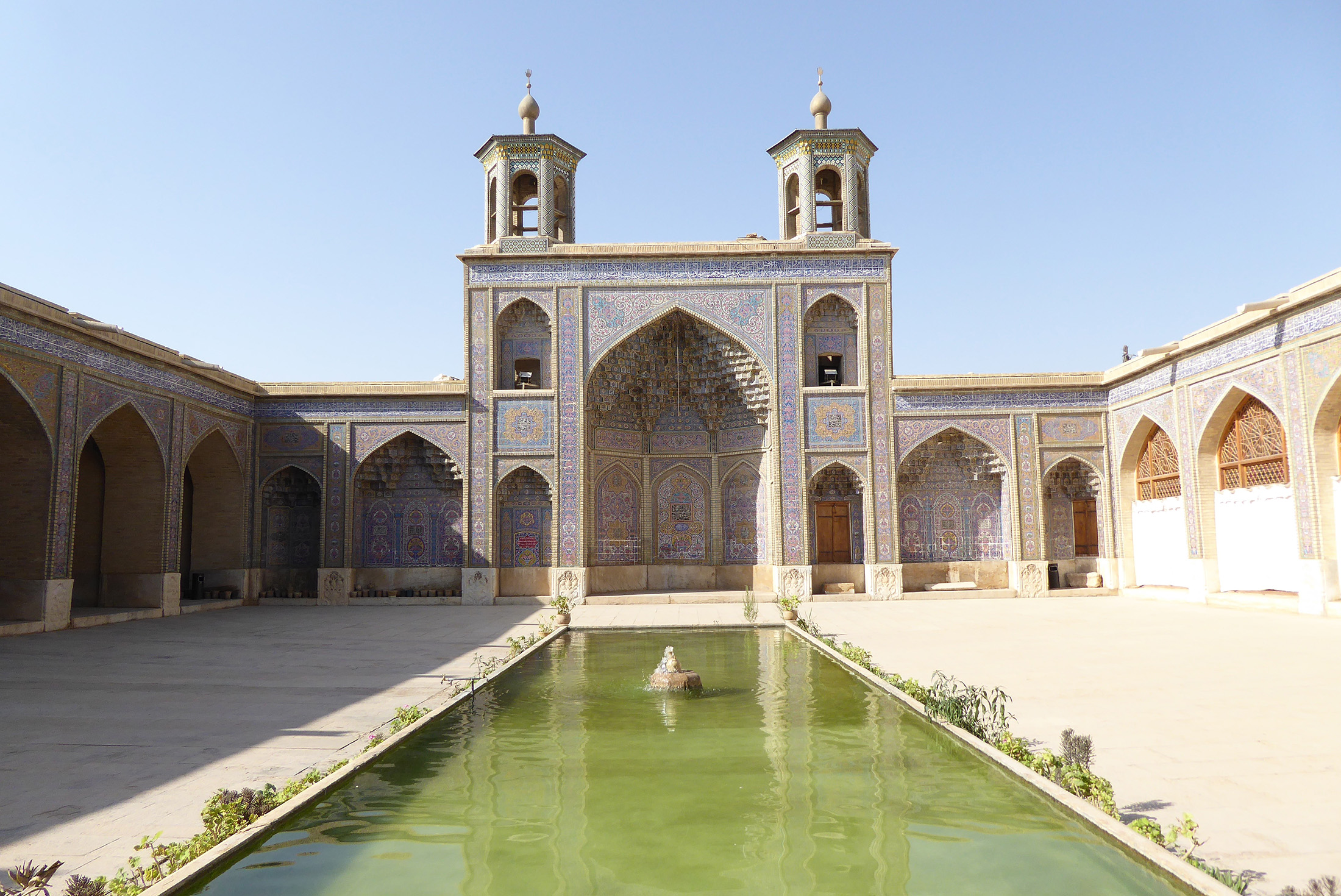 Iran Express

Embark on a compact nine-day journey through Iran. Not only is this fascinating country a world apart from what's often represented in the international media – it's a delight to visit in the winter. Discover refined cities, colourful bazaars, ancient Persian ruins, and shimmering deserts. Whether you're relaxing in a teahouse in Tehran, enjoying guided tours of ancient cultural sites, or hanging out a local board game cafe in Shiraz, the warmth and hospitality of the Iranian people and the profound beauty of their land is mesmerising.

Activities
Tehran – Tabiat Nature Bridge
Tehran – Iran National Museum
Tehran – Golestan Palace
Yazd – Jameh Mosque of Yazd
Yazd – Water Museum
Yazd – Fire Temple and Towers of Silence visit
Yazd – Amir Chakhmaq Complex
Shiraz – Home cooked meal
Abarkooh – Cypress of Abarkooh
Abarkooh – Ice Houses
Shiraz – Nasir al-Mulk Mosque
Shiraz – City Tour
Shiraz – Vakil Bazaar
Shiraz – Aramgah-e Shah-e Cheragh
Shiraz – Saadi and Hafez Tombs
Persepolis – Entrance and guided tour
Esfahan – Chehel Sotun Palace
Esfahan – Vank Cathedral
Esfahan – City Tour
Esfahan – Imam Square
Esfahan – Shah Mosque
Esfahan – Sheik Lotfallah Mosque
Esfahan – Khaju & Si-o-seh Pol Bridges
Esfahan – Home cooked meal
Kashan -Tabatabaei Historical House
Kashan – Lunch Morshedi House
Highlights
Be invited into an Esfahan home for dinner and savour traditional, long-simmering and lovingly prepared Iranian dishes along with incredible hospitality.
Explore the ancient ruins of Persepolis on a guided tour that will take you back in time, to an era when the city was the centre of the ancient world.
Travelling with a local leader means more opportunities to visit real local hangouts, like a boardgame cafe popular with young folk in Shiraz where you spend a night mingling.
Learn some of the secrets of Iranian cuisine during a hand-on cooking lesson in Shiraz, crafting dishes using local ingredients.
Wander alleyways lined with mud-brick buildings in Yazd and wonder at ingenious windcatchers – high, hollow towers that provide ventilation to the traditional buildings in this dry desert city.
Itinerary
Destination
Pricing
Terms and Conditions
| Day | Description | View All |
| --- | --- | --- |
| Day 1 | Tehran | Details |
| Day 2 | Yazd | Details |
| Day 3 | Yazd | Details |
| Day 4 | Shiraz | Details |
| Day 5 | Shiraz | Details |
| Day 6 | Esfahan | Details |
| Day 7 | Esfahan | Details |
| Day 8 | Tehran | Details |
| Day 9 | Tehran | Details |